July 24th, 2020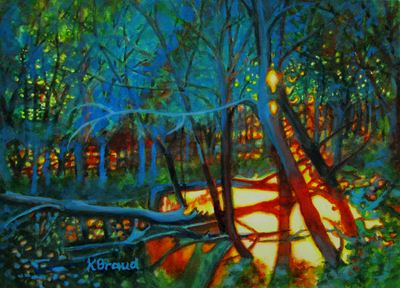 Life is moving along and I, Kathy Braud, am so grateful for my interest and joy in painting.
I have developed a series of watercolor paintings that add color and joy to my life, whenever I revisit them.
It is surprising what carries us along in the direction we seek and also what shuts us off.
I am wishing all of you happy sailing along your course of life. Kathy Braud.
Also -- Be aware, I have a large selection of paintings at home, many are not on FAA. I have painted for a long time.....
May 9th, 2020
Greetings! Hope you are enjoying Spring 2020. The grass and bushes and trees are greening up and we are excited to be seeing the signs of Spring!
P.S. It also snowed for a short time today in Central Minnesota.
Looking forward to getting some of my newly made watercolor art on-line at FAA.
Best wishes to you and yours, Kathy Braud RRWS, NSWS

October 7th, 2019
Hi there! I Hope you have enjoyed my website.
Life has been busy of late here in Little Falls, MN. Art opportunities happened here with the Little Falls Arts and Crafts Fair in early September and ~ 100,000 people that show up. My display was accessible to the public at the Shoppes of Little Falls, which has 60 some venders inside this wonderful store year round.
I attended a wonderful Paint Out in the Wisconsin wild areas at a special camp where we can interact and enjoy other artists, learn from each other, paint inside a lovely hall or paint en plaine aire, and we have good sleeping and eating while there this fall.
My Central Minnesota Watercolor group hosted a workshop by Jennifer Stone, from South Dakota, at the Paramount Arts Center in St. Cloud, MN. We worked on learning the new concepts of watercolor, mixed media and collage that she teaches. We had a great time! And I learned a lot. Some new works of mine will be showing up on FAA soon.
Yes, my art was accepted!!! Into this years' 2019 Red River Watercolor Society National Exhibition held at the Hjemkomst Center in Moorhead, MN. as an exhibition over the summer. It is home now and this new art, Ruffled Feathers 5, 22 x 30 image, is also on my FAA website.
This fall, another wonderful new piece of mine, was chosen to be on display at the 2019 Fifth Annual NorthStar National Watermedia Juried Exhibition. It is currently on display at the Lakeville Area Arts Center, in Lakeville, MN from Oct 3 – Nov 14, 2019. This piece is also full sized. I do have signature status in both national societies.
Have a great autumn and enjoy the colors! And Remember, paintings keep their color all year round!
Kathy Braud RRWS, NSWS

April 12th, 2019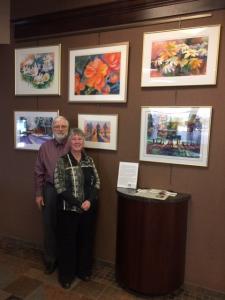 We hung a new watercolor exhibit today in Monticello, MN. Very colorful and the staff was excited. Exhibit is up Jan - March 2019.
These paintings were originals, but most of the images have a FFA connection - where a variety of printmaking can increase the size or be on cloth, shower curtains and so much more.
April 4th, 2019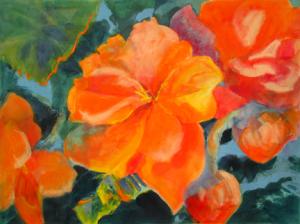 Let Color and Light Sing - -- on display April 3 – 30, 2019, Watercolor Art by Kathy Braud.
This large watercolor exhibition is on display in the Lobby of the Paramount Center for the Arts,
913 W. St Germain St., (Downtown) St Cloud, 56301.
Join us for the Art Reception -- now planned for Thursday, April 11, 2019 5:30 – 7:30 pm.

Enjoy the large variety of Minnesota scenes filled with color and light.
Some are familiar scenes of my FAA art originals on display, and some are new to being viewed.
I have been busy in my Little Falls home art studio! Abstract to Realism. And of course, beautiful colors set off by light.
yours in art, Kathleen Braud RRWS, NSWS
January 8th, 2019
Hi friends

https://www.hometownsource.com/morrison_county_record/little-falls-artist-discovers-a-world-of-watercolor/article_a10fe8dc-111f-11e9-82ef-7f4ea9a480df.html

This is a link to a nice story in the Morrison County Record, a Little Falls, MN newspaper...... about Kathy Braud, artist.
I thought you might like to view. Just got the link today! Kathy

October 1st, 2018
I belong to a wonderful group of artist folks who come together once a year for a Paint Out. We book a bible camp facility a year ahead and come use the camp when the kids have gone back to school. The artists' enjoy the get together of wonderful meals we do not have to cook. And we spend social time together. Indoor cabin rooms provide for rest. You bring your own bedding and pillows, etc.
As a group we each easily paint 8 hours or more. Those who want to paint in plaine aire have many options of local parks, roadways, lakes and farmlands to enjoy. Those of us who wish to stay inside, out of the weather, make the most of a great hall with wonderful light and tables. We are so fortunate to be able to share our artistic talents together and sometimes even learn new art making methods .
Consider a "paint out" experience as a wonderful possibility! You might be surprised how enjoyable it is.

October 1st, 2018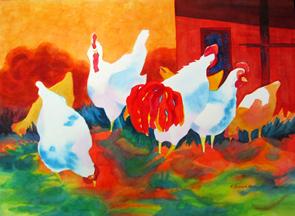 Sprout Growers & Makers Marketplace, Little Falls, MN commissioned me in May, a watercolor artist living in Morrison County, to participate in making this creative project in this unique community setting. The one of a kind art would allow for increased conversation and appreciation of diverse cultural heritage in this indoor winter marketplace setting for growers and makers.
My project is five original watercolor chicken paintings 22 x 30 images and are framed for the viewer's enjoyment. Project completed by September 2018.