March 31st, 2018
This painting, Bold Lilypads, by Kathy Braud RRWS
was accepted into the Red River Watercolor Society's 25th Annual National Juried Watercolor Exhibition - June 2018
Displayed at the Heritage Hjemkomst Center, Moorhead, MN June 18 – August 4, 2018. Reception is June 19th 6 – 8 pm, awards at 7 pm.

Jury reports just came in today! Mark Mahaffey , juror.

Hi Friends, just sharing the news! Pretty neat! Those art events keep popping up. Yours in art! Kathy

February 21st, 2018
My latest exhibit is on display in Central Minnesota.
Minnesota State College at Fergus Falls, MN is hosting my exhibition Jan 8 - March 1, 2018
Hours are: 8 am - 4:30 pm M - F

One can view 44 colorful originals.... in good lighting. Half of the exhibit are full-sized paintings on 22 x 30 paper which
grow with mats and frame to 28 x 36. Many are award winning pieces from my participation in exhibition shows,
such as the Minnesota State Fair Juried Show and the NorthStar Watermedia Society National Juried Show and others.

Kathy Braud RRWS
kathy-braud.pixels.com

February 20th, 2018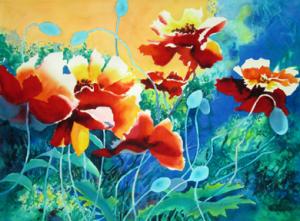 My latest exhibit is on display in Central Minnesota.
Minnesota State College at Fergus Falls, MN is hosting my exhibition Jan 8 - March 1, 2018
Hours are: 8 am - 4:30 pm M - F

One can view 44 colorful originals.... in good lighting. Half of the exhibit are full-sized paintings on 22 x 30 paper which
grow with mats and frame to 28 x 36. Many are award winning pieces from my participation in exhibition shows,
such as the Minnesota State Fair Juried Show and the NorthStar Watermedia Society National Juried Show and others.

February 20th, 2018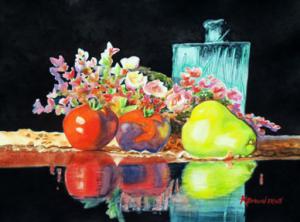 Kathy Braud is participating in a still life gallery show, Objects D'Art .... with 6 pieces showcased of 2D still life art.. Feb 23 – April 7, 2018
The Jaques Art Center gallery is featuring a group of artists with talents in Still Life, Glass, Pottery, Sculpture and 2D Artwork of Still Lifes
Reception: Feb 24, 2018 12 pm – 3 pm at Jaques Art Center, 121 2nd St. NW, Aitkin, MN

info@jaquesart.com 218 927 2363

Kathy Braud RRWS
kathy-braud.pixels.com


February 20th, 2018
Kathy Braud sold a 30.000" x 23.125" print of Remember The Son to a buyer from Eagan, MN




A joyous painting of light beams and color peek through the trees and enliven the branches. Colorful shadows spread out from the trees line in a wonderful park along the Mississippi River in Central Minnesota. I named this joyful, flowing scene of dancing color because it was constructed at Easter time and reminded me of our Creator's love.

February 1st, 2018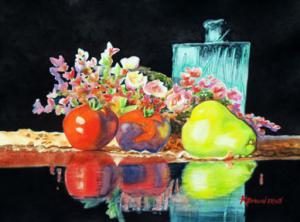 Kathy Braud RRWS is excited to share her news. She will be in a Still Life Gallery Show - Objects D'Art
Feb 23 – April 7, 2018 .... Featuring Still Life Paintings, Glass, Pottery & Sculpture
Reception: Saturday, Feb 24, 12 pm – 3 pm .. You are Invited!
Jaques Art Center, 121 2nd St. NW, Aitkin, MN 56431

This lovely gallery will have an assortment of artists participating with their 3D talents on display!
I will have selected a still life collection of 2D paintings in watercolor and in gouache filled with wonderful color and values.
One large painting will showcase six images completed of different still life set-ups.
Tonight I was organizing and preparing my art for transport.
I am so hoping you also get the chance to see this fabulous show that JAC has put together.

January 22nd, 2018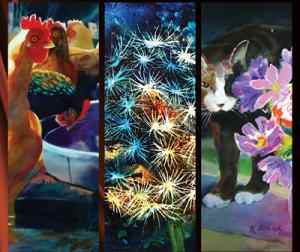 Seasons of Color By Kathy Braud Watercolors
On display at M State - Fergus Falls - Charles Beck Gallery

My watercolor show is in the Charles Beck Gallery at M-State College and Tec.
The Artist Reception is Wednesday, Feb. 7 from 2 – 4 pm.
It is Free and Open to the Public! Open 8 am - 4:30 pm Daily, Jan 8 - March 1, 2018

Re-awakening this post - so I just put this info here for you to see also.
The 3 images melded together are great samples of my works. Please pass the show info around --
as I hope to encourage folks to get out and see some color in this white and dark time of the year. Sincerely, Kathy

January 9th, 2018
The M-State College is open to visitors 8 am - 4:30 pm M - F and is free and open to the public.
A large exhibition of colorful original watercolors are on display.
You will find florals, landscapes, water scenes, abstracts, portraits, and much more displayed.
My website has images to view of many of the paintings that are on display.
Thank you, Kathy
December 13th, 2017
I had a wonderful evening out tonight! Jim and I attended the "Art in Healing" event at CentraCare Health, Long Prairie, MN. Wed. Dec. 13, 2017. They had an open house event and a lovely gathering to celebrate the opening of their new hospital and clinic. And this display included MY paintings!
Visitors, Artists and Poets came together to celebrate the planned beautiful artworks that is spread out throughout the campus. Tours were hosted, poets did a reading of their own words displayed on the wall. Photographers had wonderful photographs presented of beautiful landscapes, the Long Prairie River, farm land and barns, skyscapes, florals and so much more.
A grouping of three made-to-be-square Kathy Braud floral prints were prominently displayed together. Two large rectangular landscapes of mine were displayed in another area. I was impressed! New print technology with Art Partners was able to increase one of paintings with a paper size of 11" x 15" to 3 feet X 4 feet and applied to foam core. Mats were not needed as borders were provided. Glass still provides a barrier from the elements.

November 27th, 2017
Link to Facebook regarding Kathy Braud Art Show, Nov – Dec 2017

Kathy Braud took digital photos of "Seasons in the Sun" and spent Thanksgiving holiday evenings photo-shopping a joint original watercolor exhibition with Kerry Kupferschmidt.

A large display of art that is hanging on the tall walls in the Main Gallery, and our Great River Arts staff did a great job of showcasing our works.
Since we live in a more rural area of the state of Minnesota, I felt we needed to promote the images somehow. Do visit this photo collection of images displaying a large variety of my artworks in this setting.

I did figure out how to upload multiple images of painting postings to Facebook.
Do you get a feeling for how the original watercolor framed and matted pieces will look on a wall. Click on my photo images to enlarge.

Research - use posted FAA images so can visually fill in the complexity of the images (without shadows / reflections interfering) with color, line and composition. And one has an opportunity for choosing a print at FAA also.

https://www.facebook.com/176719582347540/photos/pcb.1753392278013588/1753386408014175/?type=3&theater